A new National Safety Council report reflects the growing costs of Slips/Falls and more
January 18, 2019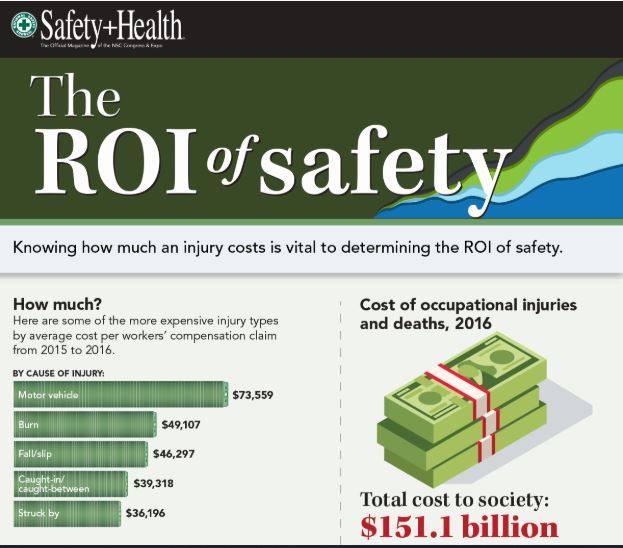 As a new report from the National Safety Council shows, costs for the most expensive workplace claims continue to be alarming. One of the most expensive once again is Slips/Falls, which averages in excess of $46,000 per incident. This according to the Jan 2019 edition of Safety & Health, The Official Magazine of the NSC Congress & Expo.
Also of interest is the NSC finding on occupational disease & cumulative injury, which reportedly costs near $36,000 per claim and would likely include incidents such as; hearing damage or loss, and injuries resulting from air quality, back injuries, and more.

At MākuSafe, we anticipate that an insurer, or industrial end user organization, can cover scores of employees for far less than the costs of having one incident. If we can help more people go home safely each day then we're living up to our mission... Making The World Safer Through Technology & Data.

The full infographic and link to NSC's Safety & Health Magazine available below.
About MākuSafe
MākuSafe was formed by a powerful team of software, hardware and data engineers in an effort to prove that workplaces around the globe can be made safer by gathering environmental data around workers WHILE they work. Using analytics and machine learning technology we can turn that data into predictors so that accidents can be stopped before they happen.