MakuSafe Session at National Ergonomics Conference & Ergo Expo
November 24, 2020
MakuSafe's Tom West is presenting at The 2020 National Ergonomics Conference & Ergo Expo
National Ergonomics Conference and ErgoExpo is The Nation's Largest Ergonomics Expo! There's simply no better place to find and compare the products, tools, and services available to make attendees' ergonomics program the best it can be. The National Ergonomics Conference and ErgoExpo 2021 is dedicated to fresh approaches for your ergonomics, safety and wellness programs.
MakuSafe's presentation is scheduled for 2 pm ET on Wednesday, December 2, 2020, but also expected to be available on-demand thereafter.
Session Information: How Data From Workforce Wearables Is Impacting Worker Safety Today!
As the world around us becomes more and more connected and data-driven, companies have the potential to harness valuable information to benefit their businesses and workers. This session will discuss how wearable safety technology, machine learning, AI, and cloud computing are helping safety leaders gain valuable insight into understanding workplace risks, keeping workers safe, and mitigating hazards before incidents and claims occur. Case studies from deployments of wearables in a variety of industrial environments will be examined and examples provided of how the data gathered from wearables has led to work changes and process improvements, environmental hazards detected, uncovering harmful human motion, and positively impacting safety culture while respecting employee privacy.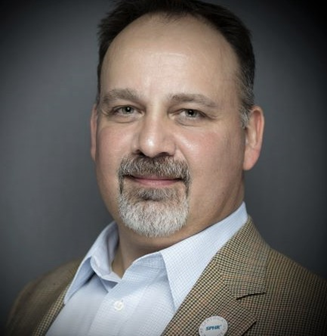 Tom West, VP, MākuSafe
Tom West is a Vice President at MakuSafe, and a Senior Certified Human Resources Professional. Tom has held executive leadership roles with many companies providing learning & development tools, technology, and services. Tom has also been a College Professor for 28 years, teaching Management, Marketing, and Small Business Entrepreneurship.
Virtual Sessions Registration Here: https://www.ergoexpo.com/