MākuSafe + Plastipak Discuss Wearables in EHS Today Interview
October 11, 2022
MākuSafe's Tom West and Plastipak's Mark Jones were recently interviewed by Nicole Stempak from EHS Today regarding the challenges and advantages of launching a wearable safety program in an industrial organization. Both Tom and Mark will join a panel discussion at EHS Today's upcoming Safety Leadership Conference in Cleveland, OH on October 18-20, 2022.
SLC 2022 Preview: What You Need to Know About Wearables
Oct. 7, 2022
As more workers are wearing safety on their sleeve (or wrist, collar or hardhat), safety professionals and executives need to articulate their objectives for new technology and determine their criteria for measuring success.
Maybe you wear a fitness monitor or a smart app. Maybe you don't. Either way, you're already generating huge amounts of information and data through your daily life.
Wearables aren't new, but how they're used and what they're used for continues to evolve. One area where wearables are piquing more interest is in workplace safety, and they're being used for everything from tracking repetitive movements to measuring biometrics to monitoring air quality. There's a whole host of use cases that are just starting to be explored, with many more on the way.
EHS Today spoke with Tom West, vice president of marketing at MākuSafe, and Mark Jones, EHS director of Plastipak Packaging, about the realm of possibilities—and potential concerns—about considerations for wearable safety tech and how to calculate a return on investment (ROI) of safety technology purchases.
West and Jones will speak at the 2022 Safety Leadership Conference, being held in Cleveland from Oct. 18-20. Below is a preview of what to look forward to this fall.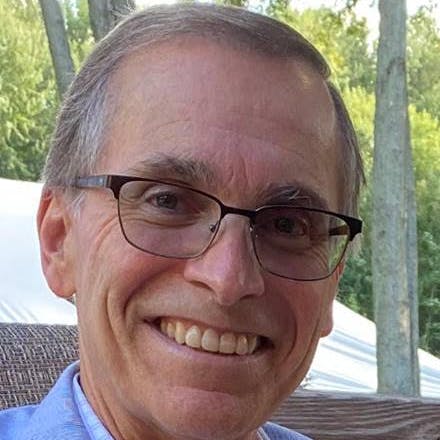 EHS Today: What's the biggest misconception you hear about wearables?
Tom West: [There's] probably two things I commonly hear, actually.
One is talking with leaders who are set on the idea that they want something to "buzz the worker in order to get them to change their behavior [because] that'll get us where we want to go in our safety program."
Early on, we realized worker behavior may not be the problem that needs to be targeted. Furthermore, workers may not even know what to do to correct a problem. Certainly, anyone who is wearing something that is constantly buzzing isn't going to be happy about it, and it may even cause a distraction or hazard.
Occasionally, an end user organization says, "This is new and sounds neat. We'd like to give wearables a try. We'll make it voluntary for a small handful of our workers." After working in this space for many years, we know this doesn't generally work out very well. Organizations really need to know what they are trying to achieve, how to measure impact and commit to a fair evaluation of how hazard and risk insights can provide value to their safety and, ultimately, business objectives.
How can safety professionals translate the massive amounts of data wearables generate into safety improvements? TW: They shouldn't have to! If safety managers have an appetite for these actionable insights, a willingness to proactively go out and do an observation, or have a 3-minute conversation with the front lines to understand what's happening, then they should easily reap the benefits of data evidence. This enables better decision-making about mitigating risks and implementing hazard controls and justifies taking corrective actions to keep workers safe.
Has COVID-19 affected perspectives about or the adoption of wearables?
TW: This seems to have been a double-edged sword. I believe the pandemic made many more willing to look for innovative solutions or technology that could help them with the gigantic responsibilities they found themselves being asked to shoulder. However, most organizations were stretched so thin with new critical objectives, initiatives and the tasks associated with carrying all this out that many just didn't have the capacity to implement a new pilot or trial and then manage it.
What have been your greatest challenges or concerns in considering the use and implementation of wearable technology?
MJ: When the timing was right for our organization to plan for deployment of [wearables], I was a bit surprised about some of the things we needed to consider since this was new to our organization. Things like making sure the legal and HR teams' questions were satisfied. Thinking about getting support from IT and ensuring their privacy and security requirements were met. And considering and planning for operational changes and challenges [to] allow us to implement this correctly. These are important considerations about what safety professionals can expect if they want to implement the technology.
What's something unexpected you've seen or learned as a manufacturer of wearables?
TW: We routinely see hidden things that safety leaders hadn't considered or thought shouldn't be a concern—pockets of poor air quality, for example—or workers achieving their [total weight average] TWA of sound dosage within the first couple of hours of their shift. Examples of a high degree of repetitive movement or physicality required by one worker even though many others perform the same tasks in their role. These insights allow them optics into the unknown, and they can take action to mitigate those risks before an incident occurs.
One of my favorite examples recently was we noticed indicators of strain and exertion from one worker in particular that caused our safety leader customer to want to find out why. This was not a line worker but someone who provided support. The aging worker, when asked, was easily able to point out "I know what you're seeing! I pull this heavy cart around every day, and I haven't had time to tell anyone yet that one of the casters is broken." We didn't design a device to detect broken wheels on a cart, so it was surprising that we were able to gather data that could be used to keep that worker from straining.
Read the entire article here.