MākuSafe Named Digital Insurance Innovator to Watch
May 30, 2019
30 Insurance Innovators to Watch
By
Published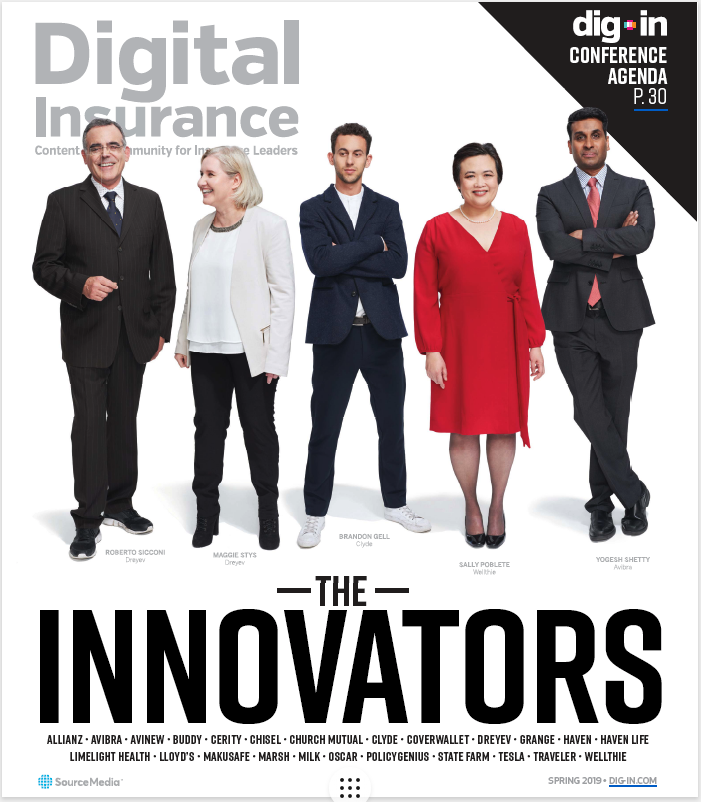 "Insurers are getting more comfortable working with insurtechs as the sector has evolved and matured. Successful use cases across technologies like artificial intelligence, computer vision and even blockchain have popped up. The trepidation has largely worn off and insurers see insurtechs as their partners in transformation, not enemies to be feared. And insurance experts are finding their voice in being able to communicate a new vision for their industry.

In order to assemble the list on the following pages, Digital Insurance editors consult third party experts, including some who have previously been on the list, to identify the players representing the top level of the game as it stands this year. Their work will shape the conversation around insurance innovation and influence future editions."


Mark Frederick (pictured) and Gabriel Glynn, Mākusafe
Another beneficiary of the Des Moines insurtech cluster is Frederick and Glynn's Mākusafe, which is producing wearable technology and accompanying data and analytics software to quantify jobsite safety and accompanying risk for commercial insurers. The locally based company graduated from the Global Insurance Accelerator in 2018 and raised a $3 million seed round. Its technology is being piloted by insurers including AF Group, which is planning to launch a pilot this year, according to VP and head of underwriting Abel Travis, a 2018 Innovator to Watch. "The data that we're putting in front of [clients] should drive a change in behavior," Travis says.
About MākuSafe
MākuSafe was formed by a powerful team of software, hardware and data engineers in an effort to prove that workplaces around the globe can be made safer by gathering environmental data around workers WHILE they work. Using analytics and machine learning technology we can turn that data into predictors so that accidents can be stopped before they happen.