Inside Look at a MākuSafe & EMC Insurance Companies Pilot Site [Pictorial]
July 15, 2019
Recently Team MākuSafe was proud to visit a pilot site with strategic partner EMC Insurance Companies.
This manufacturing facility is currently using MākuSafe technology to help keep workers safe and provide valuable feedback on their user experience. Present were Executives from EMC Insurance Companies, who arranged this pilot deployment with their workers' comp policyholder organization.
MākuSafe wearables are being worn throughout the facility, and the MākuSmart software dashboards are being used by the leadership of both the site as well as the insurer.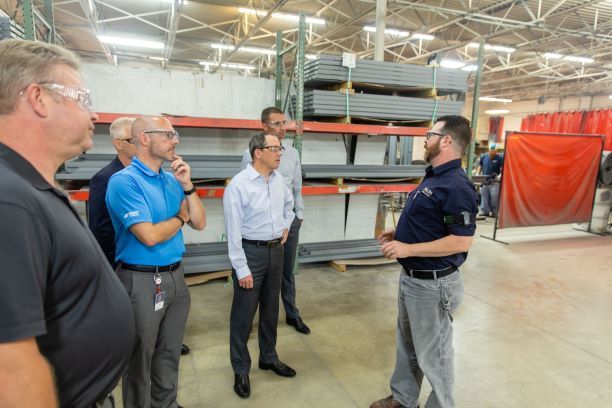 EMC Executive Leadership from Risk Improvement, Underwriting, and Innovation Departments hear firsthand from Safety Leaders how MākuSafe is being used in one of their policyholder organizations.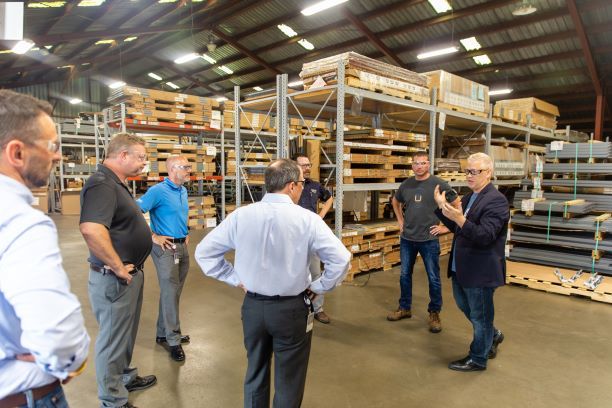 MākuSafe Co-Founders, Gabriel Glynn and Mark Frederick, discuss how wearable devices are being worn in armbands by workers in this facility. Each is gathering data about potential risks and hazards, and in real-time sending that to the MākuSmart cloud where ML & AI are being used to provide intelligence to EHS leaders as well as workers comp risk improvement specialists.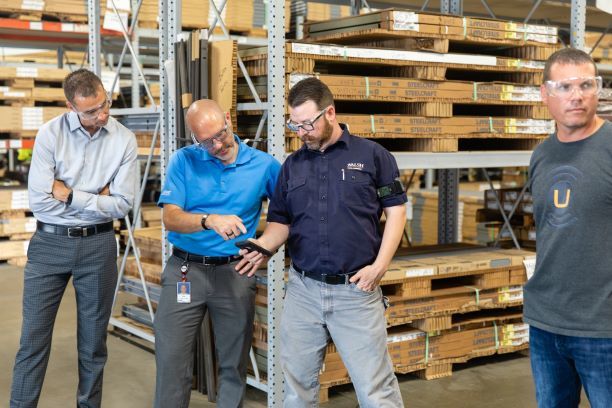 Front line safety leaders using the MākuSmart SaaS Platform on a mobile device to see real-time notifications of trends and safety intelligence.
For more information about the MākuSafe collaboration with Insurers check out the following:
Workplace Wearable Tech for Insurers
MākuSafe and EMC Insurance Companies Announce Pilot Partnership
The MākuSafe Difference, Series Part 2 of 5 - Impact for EHS Leaders
The MākuSafe Difference, Series Part 3 of 5 - Impact for Industrial Organizations
About MākuSafe
MākuSafe was formed by a powerful team of software, hardware and data engineers in an effort to prove that workplaces around the globe can be made safer by gathering environmental data around workers WHILE they work. Using analytics and machine learning technology we can turn that data into predictors so that accidents can be stopped before they happen.